9
Hatch, Tortillon, and Hatch Again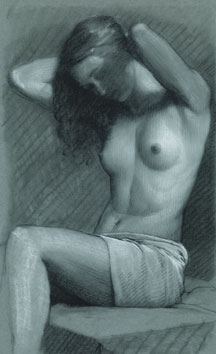 ---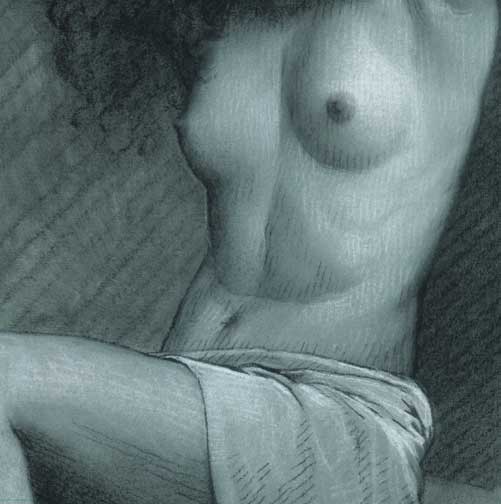 Step 9 uses both black and white hatches, and heavy and/or light finger stumping to reach the point where the drawing has reasonable tonal accuracy and balance.

When colors build up, you can use the stump or tortillon to remove tone toward the value of the paper. The tones should be so close to correct that the forms are reading well. The total feel of the main volumes may not yet be in proper balance. Usually, at this stage, the lights are not quite light enough, and the darks not quite dark enough. The definition and final emphasis might not be complete.




Next Page: Demonstration: Step 10 -- Finishing Refinements
---
Entrances: | Studio -| Alzofon Art Institute -| Idea Library | Academy | Guest Wing |
---
---
Rebecca Alzofon can be e-mailed at rebecca@art.net
This page updated July 16, 2003


1999 by Rebecca Alzofon. All rights reserved.