SALEM HILL Progressive Rock's Brightest New Star!!!

Their excellent new album "The Robbery of Murder" is now available.

Click the button above.

The Robbery Of Murder has many hooks, both musical and lyrical, that set it above most of the true progressive music coming out today. This is a band, not just a collection of musicians. Very Highly Recommended.

- Douglas C. Maynard - The Sheltering Sky
A sensational experience with a high standard of suspense. David Ragsdale plays violin with real "balls."
- Theo Bongers - SymphoCity Prog Radio - Holland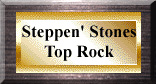 All images are copyrighted ©1995-1998 Rudolf Kinsky.
Written permission must be obtained before use.
Site design by Rudolf Kinsky