The following links are to interesting art-related news and entertainment articles from around the globe.

If you know of a good article, please forward the link to kiyotei@beer.com and I'll make sure to post it on this page.

Because online news is archived so quickly after the published date, these links may be bad. Please email me with any bad links.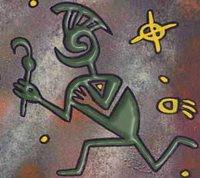 Extra, Extra, Read all about it:

(Last Updated 17 July 2004)