The Progenitor swept out her arm and thrust me aside. She passed me striding firmly and giving me a bold cast from her eye. She expected me to protest further, possibly even step again before her. Did she expect me to attempt to stop her physically? There was a part of her, I think, which would have relished flaying me into pieces but she could not do that yet.
She might yet have need of me. She would not know until she had seen inside.
I had. So early that there was insufficient light to work by without the aid of torches held by the Progenitor's servants I made an entrance into the south rock wall 3 meters from the base. The rock there was like a skin; a thin tissue was laid over the crack which led back into the body of rock. It was what I had sensed and had prepared for. It was what the Progenitor had brought me for.
But I was needed to do more. If we and this portion of the planet were to continue a rider needed to do more and few among that calling could perform it.
We regarded 1 another impassively exchanging nothing. We merely acknowledged 1 another's position. She dipped her head and turned to the side for she was taller and broader than I and eased into the crack and disappeared.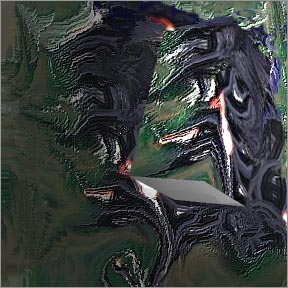 I pivoted slowly observing the Progenitor as she climbed the tumbled rocks to the entrance. She was entering alone. She did not fear for the others' safety; she wanted to be 1st. She wanted the glory of that, but far more she wanted to be sole possessor of any knowledge to be discovered. Even if it were of such a nature that she felt she could share it or parts at least with her colleagues she wanted to be the only 1 to see it 1st and know in its totality. What the others saw and knew would be only what she decided and what she distributed.
Her eyes met mine.