Crossed the room from the tunnel and turned and I got this: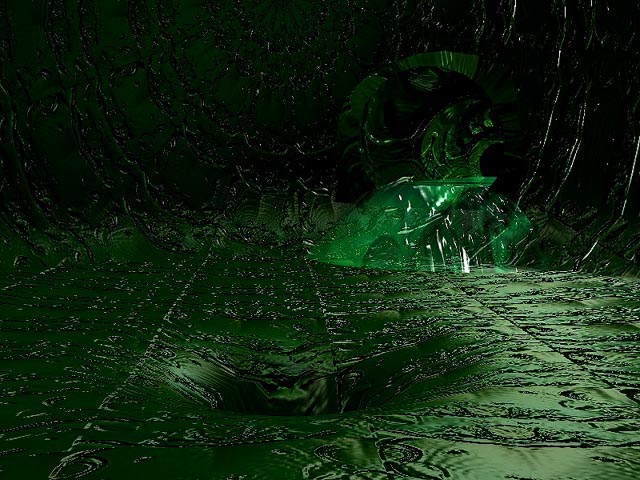 Glassy or jelly-like the tunnel floor ends by pouring down into the room. That really is a hole in the center of the floor. I didn't want to get any closer so I got up above to get this shot.
The revealing Alchemy meshes.