D.L Robertshaw


1955-




Limited Edition Millennium Series.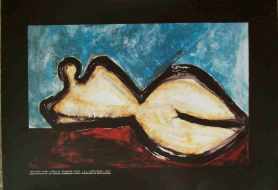 ' Flight….. a feather, there beyond time.'
A series of Limited Editions to celebrate the dawn of a new age.
Limited to 500 signed editions. Four images have been produced on 300gsm-archive paper using light fast inks. Dimensions: 26x17in.
It is planned that a further four images will be produced in the year 2000. With purchase of the editions insurance and postage are the responsibly of Intergall
The last year of the 2nd millennium and the dawn of the new millennium has formed the inspiration for the works.
"Fire and Ice", The contrasts of opposites and the bold rendition of the human form provide the artist themes for the first four images.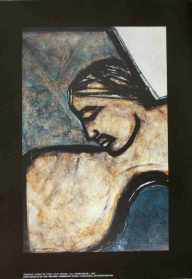 Portrait-The timelessness of portraiture. Vestiges of classic Greek lines. An evocative, textural and compelling.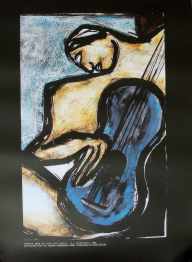 Segovia- The great Spanish guitarist represents sound and music, mans expression. The enlarged stringed instrument a metaphor for the flux of the human conditions… crossover into a new age.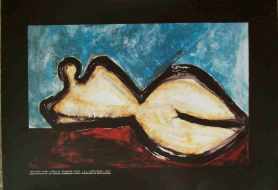 Moonbeam- Where land, form and new light merge on the horizon of new beginnings. A "waiting for the light"……. The essential solitary nature of man.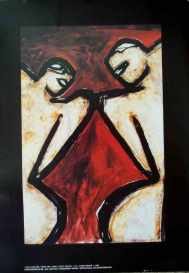 Fire Dancers- Like magma, fire and the cauldron. Two figures born of flame…. A vivid cadmium red . Symbolizing a creation… From the depths of the earth. A metaphor for the birth and evolution of life.
Send comment or Questions 


Back to Intetgall Main  screen