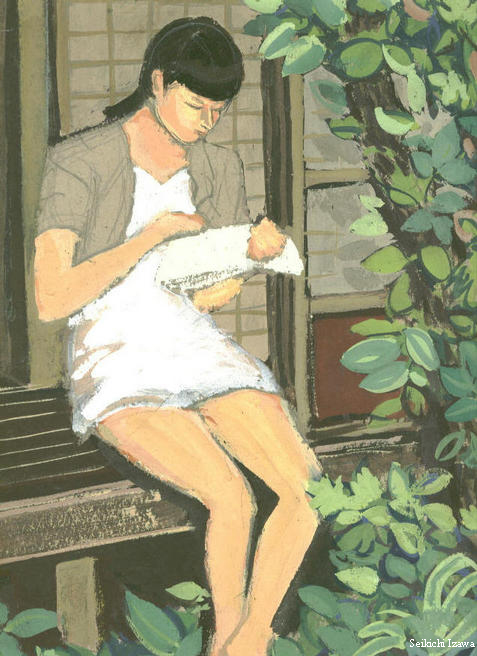 A Woman Reading
(Unknown Date)
Seikichi Izawa
---
Possibly an old girlfriend, judging from the comments on the back of the painting. This image is fairly long and got rather badly cropped by the scanner.

A number of viewers seem to have enjoyed this picture, judging from a couple inquiries I've received.

Since Dr. Izawa was a university professor known for his dedication to teaching, this seems somehow fitting.... If you wish to use this picture for the sake of promoting academics/education, please contact me and I will see if I can get permission.
---
Back to Sei's Gallery Index